Social media and social change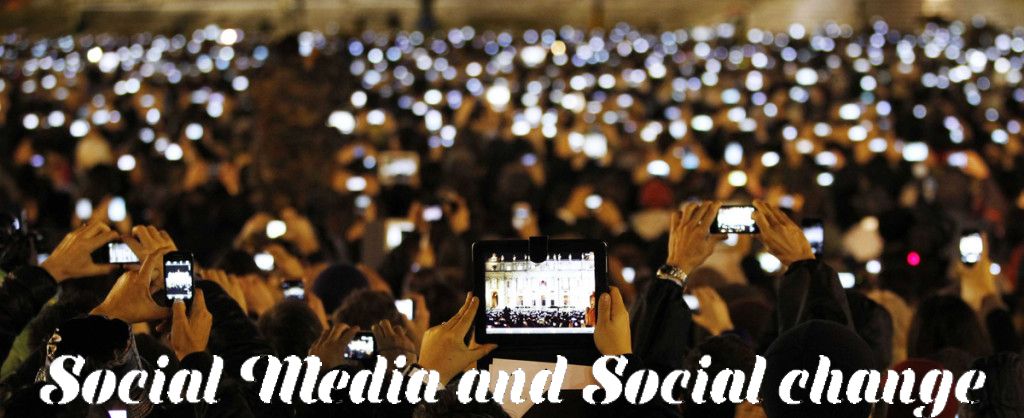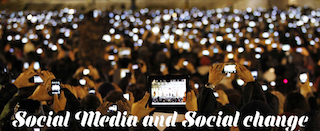 We hear a lot about social media in the news and about many of its negative effects on our brains, mental health, physical health, sleep and so on. As a young person in a school environment I am more than aware, like most of my generation, of the impacts that those effects can have on individuals, friendships and relationships. In this blog post I want to shine a light on the flip side of the coin and how we can use social media to create a positive impact.
Social media has many functions which have changed the society we live in and how generation Z grow up. It allows people to start conversations and have a voice in many situations when before they could not access that level of communication in the same way. People can ask questions and find solutions, reconnect with old friends, track their exercise and sleep to ensure it is well balanced. They can follow their role models or feel a sense of belonging to a group or community founded online. There are so many things which Social media can allow us to do more easily. Generation Z (the demographic group that came after millennials typically born in or after the year 2000) have lived with this lifestyle just as 'part of their world' while those born before this are experiencing a culture shift. In the 1940s there was the rise of tuning in to the radio or flipping newspaper pages, followed by the rise of TV in the 60's. Phones and laptops are now taking those places and filling the gaps of what previous methods couldn't do. For many people now, especially young people, Twitter is the main source of news, this is how young people are getting involved with issues and ideas in society, communities and the world.


In recent years the use of apps and social media such as YouVersion have changed how many Christians read the bible. With over 260 million downloads more and more people are carrying the Bible in their pocket. 636 million Bible verses have been highlighted and you can share stories and verses with one simple press of the icon. This is just one tiny part of our lives which by having an interconnected society has changed.
Generation Z play a critical role politically, socially, economically and culturally in our society. At this stage in our lives young people are building a bridge between childhood and adulthood and during this process we search for our identity, fit in with family and friends and enter a stage of generativity. Generativity is where we start wishing to build a legacy and we want to guide the next generation. So in order to do this as young people it makes sense for us to use the tools we have to do that. So many young people have the energy, enthusiasm and a dream to make a difference but don't know how to start. We can use social media to break down those barriers, a user friendly tool to read, share and write content for the real-time world. Participation and engagement is a natural attribute of young people.
Gen Z has also been described as… prepare yourself for another fancy world... 'Philanthroteens' this is one step further than generativity as it's not just wishing for making a difference but already doing it. Grace Masback said, "I believe Gen Z's strong sense of community consciousness is one of the silver linings of growing up amid the great recession". Half of the teens volunteer at least once a month and 20% have had plans to start their own charity one day. Over a third of Gen Z see giving charitably as a 'measure of success'.
So how can the motivation among young people lead to social change by using social media to do so? There are many examples of how social media has been used as a catalyst to raise awareness for issues within communities. The Black Lives Matter movement being one example, it began on Facebook in response to the death of 17-year-old Trayvon Martin.
Another example, Haiti 2010, on January 12th a 7.0 magnitude earthquake hit killing over 220,000 people and equalling that number in buildings which were destroyed. After the news hit both Facebook and Twitter both launch fundraising campaigns and by thousands of people clicking share and donating within 24 hours over $7 million was raised for the American Red Cross.
Large organisations are able to facilitate fundraising but sometimes it just takes a few people willing to have a bucket of ice cold water chucked over their head! The ALS ice bucket challenge raised $115 million for people suffering from amyotrophic lateral sclerosis. A neurodegenerative disease that affects nerve cells in the brain and the spinal cord. (Something as simple and viral as that got over 20 million people involved.)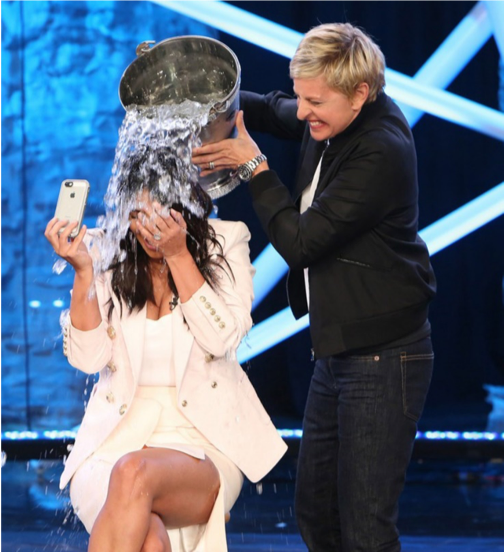 2017's most used hashtag was #MeToo. This became a personal testimony of many women who had experienced sexual abuse and assault. It took place after Hollywood scandals hit the papers. It has been tweeted more than 12 million times and it is more than a hashtag. It's a wake-up call. It poses questions of what are government officials and the general society going to do about it? This movement has allowed millions of people to have a voice in a world and context where they could not have bravely taken that step. Social media has people talking and has the ability to move society to a better place. Social media is a powerful tool and when used correctly can have mind blowing impacts.
Social media has allowed Generation Z and all of society to advocate for Civil rights, immigration rights, voting rights, child labour laws and the list goes on. Social media allows people to put pressure on companies to become more socially responsible.
So what can you do, digital native or not?
Sign an online petition. Change.org has 181 million users in 196 countries with over 1 million petitions to sign. Take a look and see what you are passionate about.
7 in 10 adults (ages ranging 18-29) would consider themselves activists so let your news feed reflect that.
Unfollow anything negative that's bringing you down.
Share things that matter to you and share them to make a difference, not for the sake of it.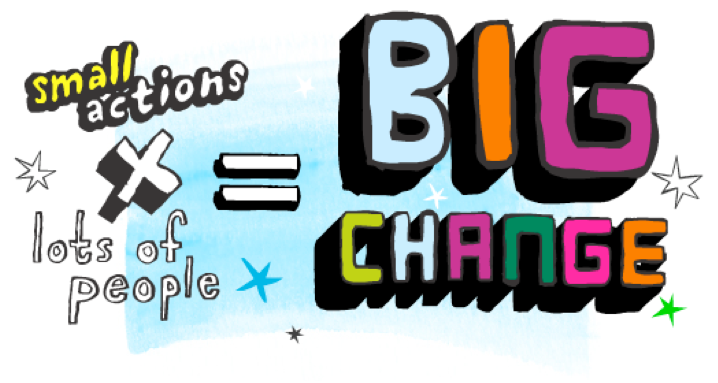 So does social media get a bad reputation? Is it a catalyst for procrastination? Is it a tool to allow people to showcase their personalities? Is it facilitating changes within society? Is it damaging the next generation? What do you think?