August Wellbeing Challenge 2018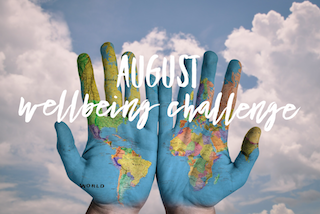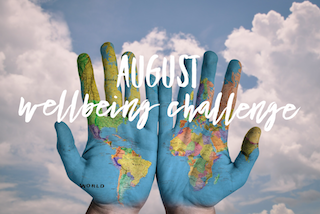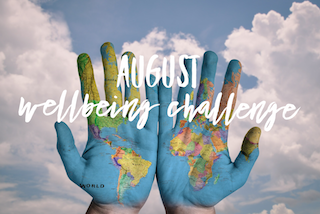 Welcome to August,
our focus this month is Zero Waste.
What is zero waste?
It's the idea of trying to reduce your waste (what you throw away or get rid of) as much as possible. Most people don't actually achieve zero waste, but minimal waste is something we can all have a go at.
Plastic seems to be the buzzword of the moment.
Have you heard of the documentary Blue Planet? If not, where have you been?
I haven't had the opportunity to watch it, but I have heard a lot and read a little bit about it.
Here is a clip (disclaimer - images may be distressing for some). We are now physically seeing some of the global consequences that have come as a result of the choices we and the generations before us have made.
Even governments are talking about tackling the plastic problem but it's something that needs to be tackled on every level. This isn't a problem for one country to solve, it requires everyone to do their part. Click here to see some of the efforts around the world. The supermarket Iceland have been one of the first major retailers to pledged to go plastic free by 2023.
Our challenge this month is a waste reducing challenge. You have three levels to choose from, so pick one and let's get started.
Bronze (easy) – be more conscious this month about your use of plastic. When buying choose options that mean you're not using more plastic. E.g. buy loose fruit and veg instead of pre-packaged.
Silver (medium)- spend the month tackling the big 5 – plastic straws, water bottles, takeaway coffee cups, shopping bags, plastic food packaging.
Gold (more challenging) – Pick a room or area in your house and begin to swap out items for ones that are more eco-friendly or less harmful to the environment. Have a look at these easy eco-friendly kitchen swaps
or try this 30 day zero waste challenge, changing one thing each day.
As you swap stuff out for more eco-friendly alternatives, take a moment to think about how you're getting rid of the old stuff. Can you give it to a charity shop, or wait until it wears out before replacing it? After all, we don't want to send stuff to landfill unnecessarily when we're actually trying to be good stewards of the planet.
Here are some other resources to help you along the way:
Have a look and read of some of these innovative ways people are putting plastic to good use.
All of this stuff can be overwhelming and quite a minefield. If that's the case for you, have a look at this #1 tip for plastic free and zero waste living.
Now that you're armed with the information lets go off and make the changes.