Time Trek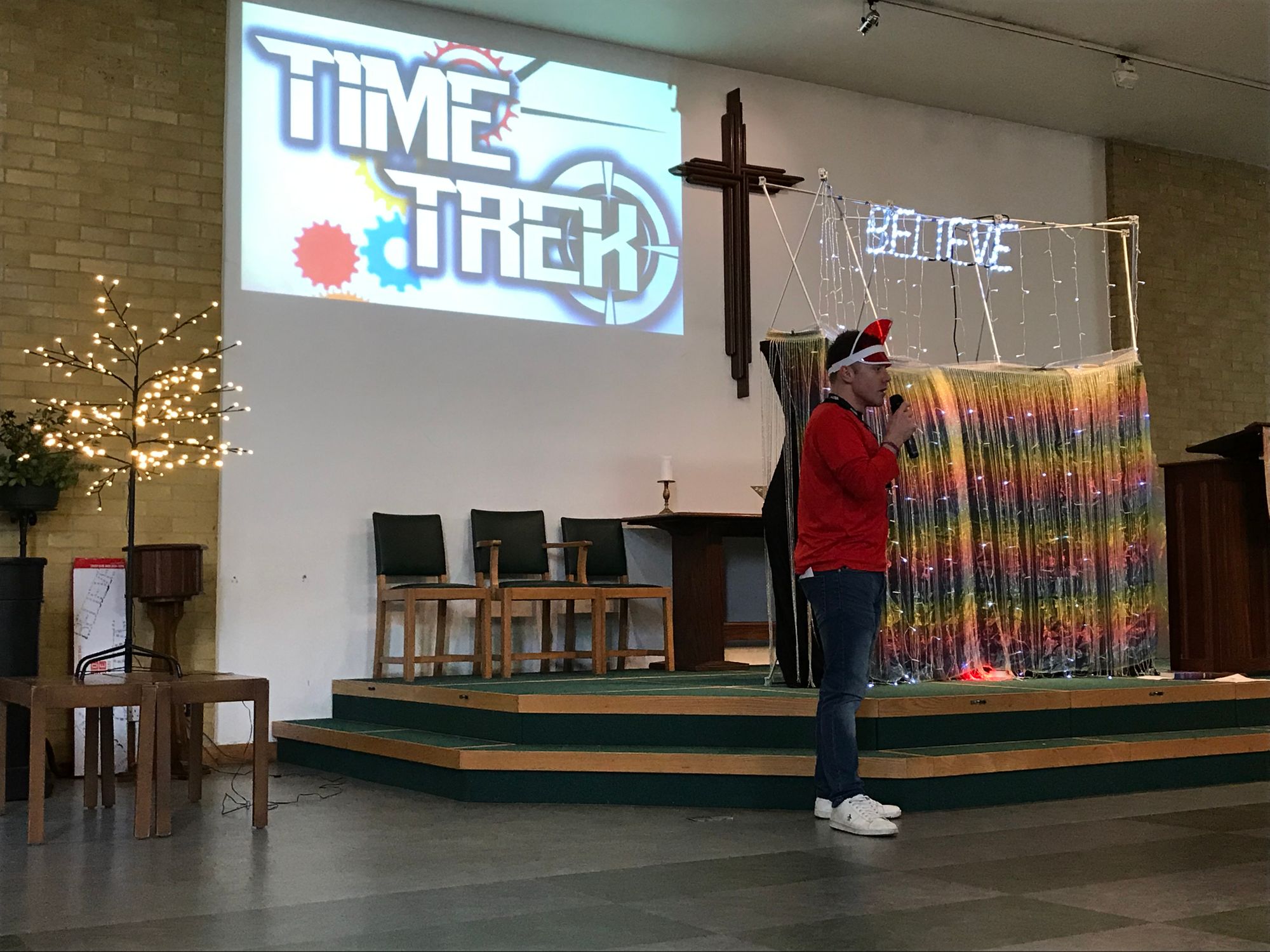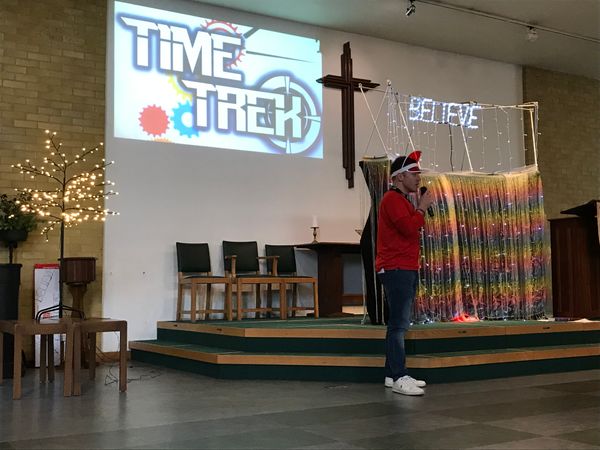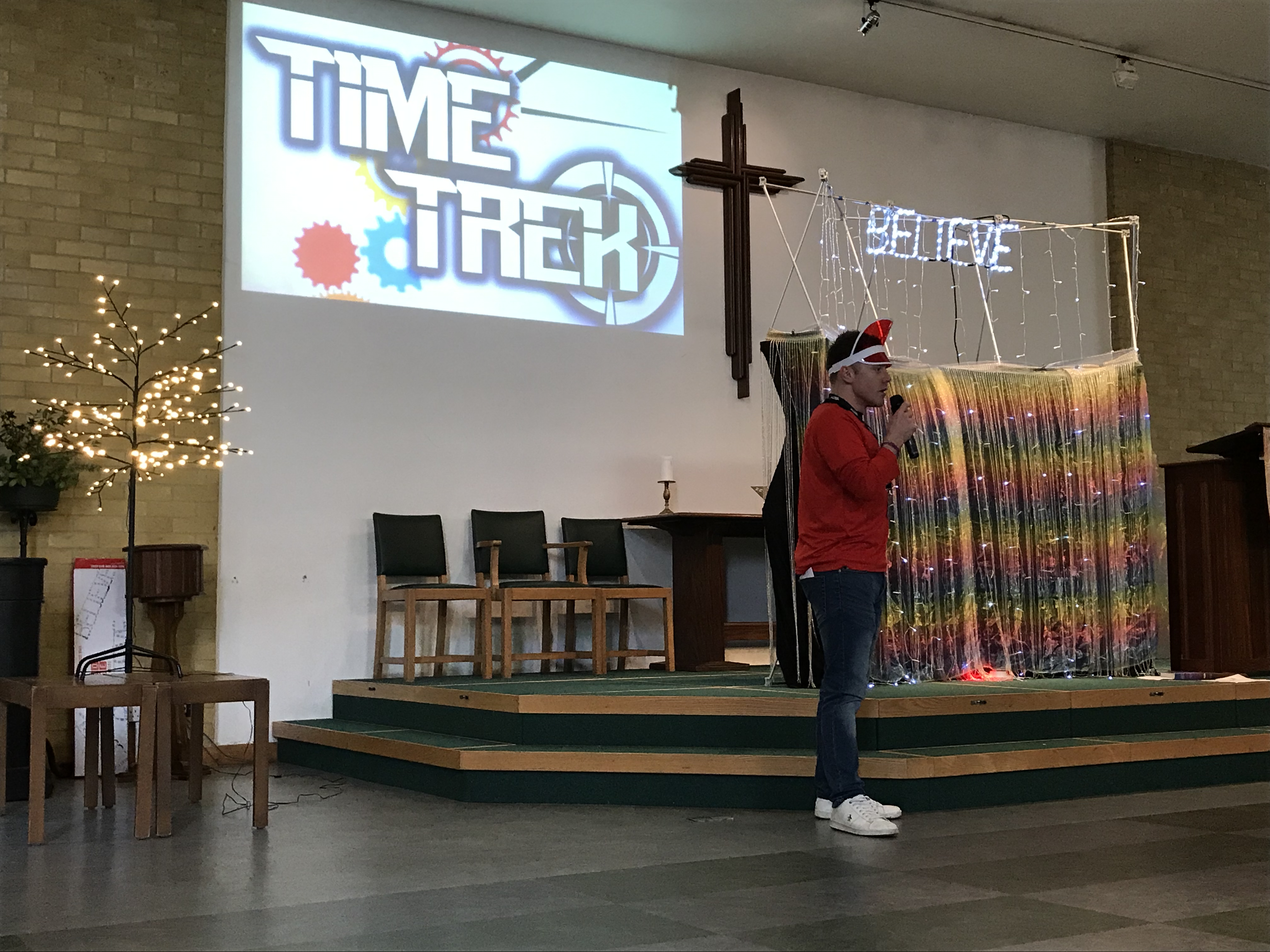 Time Trekkers!
We hope you've been having a restful half term. Ours has seen the latest Time Trek event. Along with more than 40 primary school aged children, as well as young leaders and volunteers from many of our Hitchin churches, we hopped into the Professor's time machine and went back in time to find out more about Jesus.
This year, we're finding out more about what it means to follow Jesus. On Tuesday, our theme was 'Follow me - I'll help you grow' and we learned all about how Jesus is the vine, and we need to be connected to him so we can grow in him.
We helped the Professor to rebuild the time machine - despite distractions from a Viking! But the Viking helped us to learn what it means to stay connected to Jesus.
We had lots of fun with songs, drama, games and a scavenger hunt. We also planted sunflowers so that as we watch them grow, we can be reminded to make sure that we're growing and producing 'good fruit' (like being kind, generous and loving) and used our planted seeds to help us ask Jesus for help staying connected to him.
Want to get involved in the next Time Trek? Bookings for children open at the beginning of each term, and places can be booked at https://timetrek.eventbrite.co.uk
If you're interested in helping as a leader or young leader, get in touch on timetrek@phase-hitchin.org