Recycling for Phase - all change here!!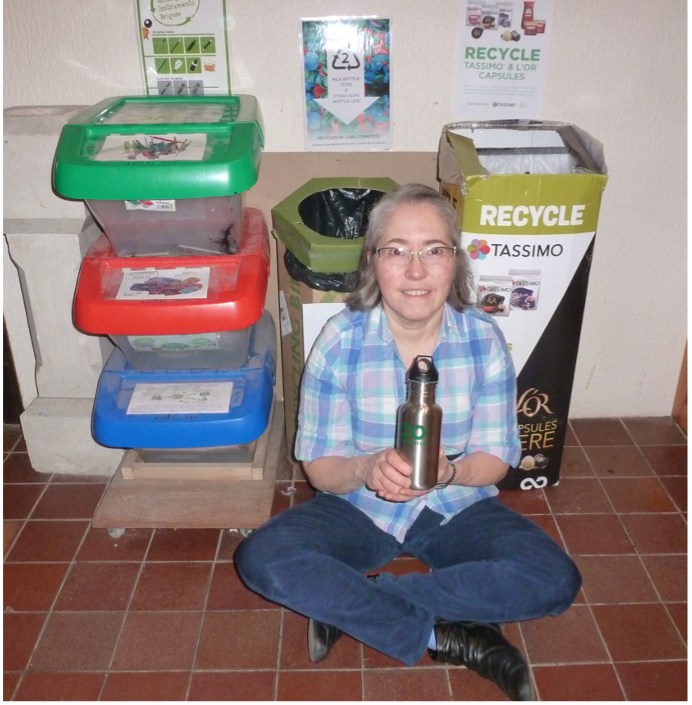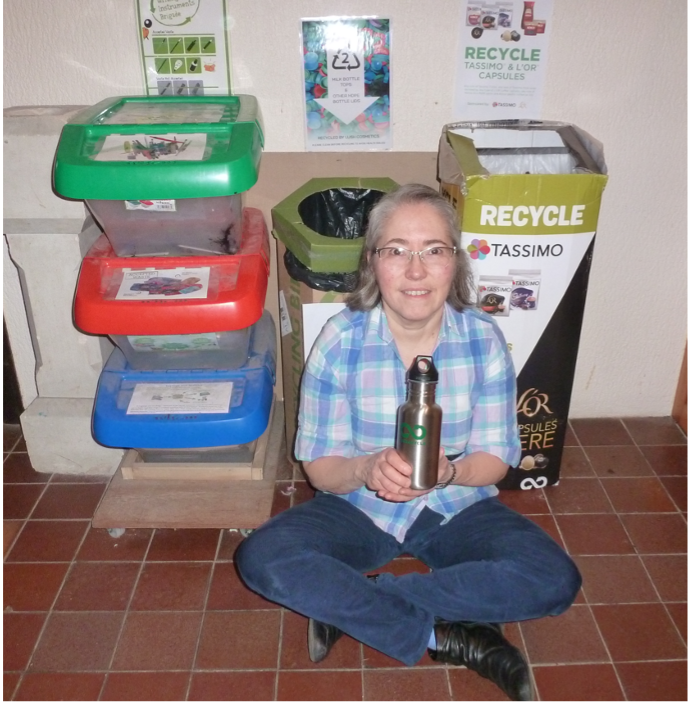 I feel that as a community we are massively indebted to Deolinda (pictured above) and Michael Eltringham. Deolinda was involved in developing the CTH idea of gifting Hitchin town with the services of a faith schools worker, which led to the creation of Phase in 2002. So, when Michael and Deolinda got their local parish involved in raising funds for charity (from recycling what otherwise would have been landfill waste) Phase was an obvious local charity for them to want to support.
If you haven't come across them before Michael, now retired, and Deolinda, a Laboratory coordinator at CMR Surgical, are part of Hitchin's Roman Catholic Church community at Our Lady Immaculate and St. Andrew's Church (OL). Deolinda is a "steadfast campaigner for green causes, green issues and green politics, aiming to facilitate / encourage people to reduce their damaging impact on the Earth environment that we are so dependent upon". Their recycling effort in Hitchin has grown over the years and it is now supported by members of many other Christian churches, other faith communities and also people from surrounding towns and villages, and some of Deolinda's work colleagues.
As I write this blog, I'm sitting on a train on my way to visit my daughter who is currently working in The French Alps. I've had to navigate a few train changes as I've wound my way from Geneva Airport to Bourg-St. Maurice! It's reminded me that some changes are good and fun, some are more challenging and complicated - but it is important to learn to navigate our way through them all and find the positives.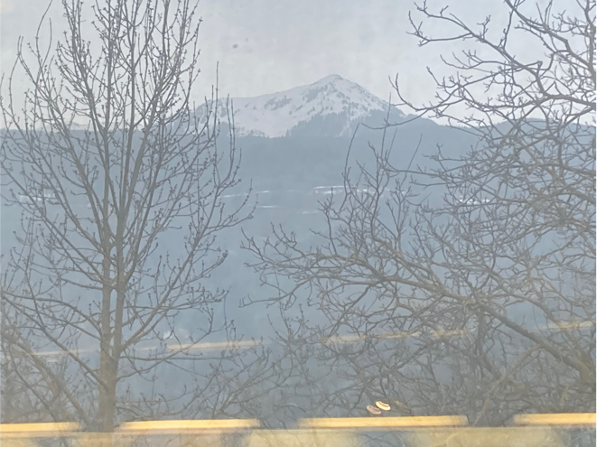 So, what has changed in the world of recycling? For Phase at least the recycling revenue stream from OL has changed… in the last two school years Phase has received £4,616 from OL through their Tassimo/L'Or/Kenco recycling scheme (it seems that even a pandemic didn't stop us drinking coffee 😁). That amazing amount has funded 23 students to each receive six 1:1 virtual mentoring sessions!
However, since Jan 2022, Terracycle no longer accept donations of Tassimo pods from dedicated collection points such as OL, and so we have had to refocus. We are so grateful to all those who have been faithfully donating in the past, and despite the changes we would like this success story to continue! Fortunately, you can now individually send yours used pods directly to Terracycle and name Phase as the beneficiary. Checkout our Terracycle microsite
If you are interested in helping raise funds for Phase, please do contact the office so we can send you more details.
Oh, and there is an added positive too - recently blister packs have been added to the list of items that OL can collect and send to Terracycle - now that's a good change, isn't it?!
Amanda
Never miss a Phase blog post - subscribe here