Project Hope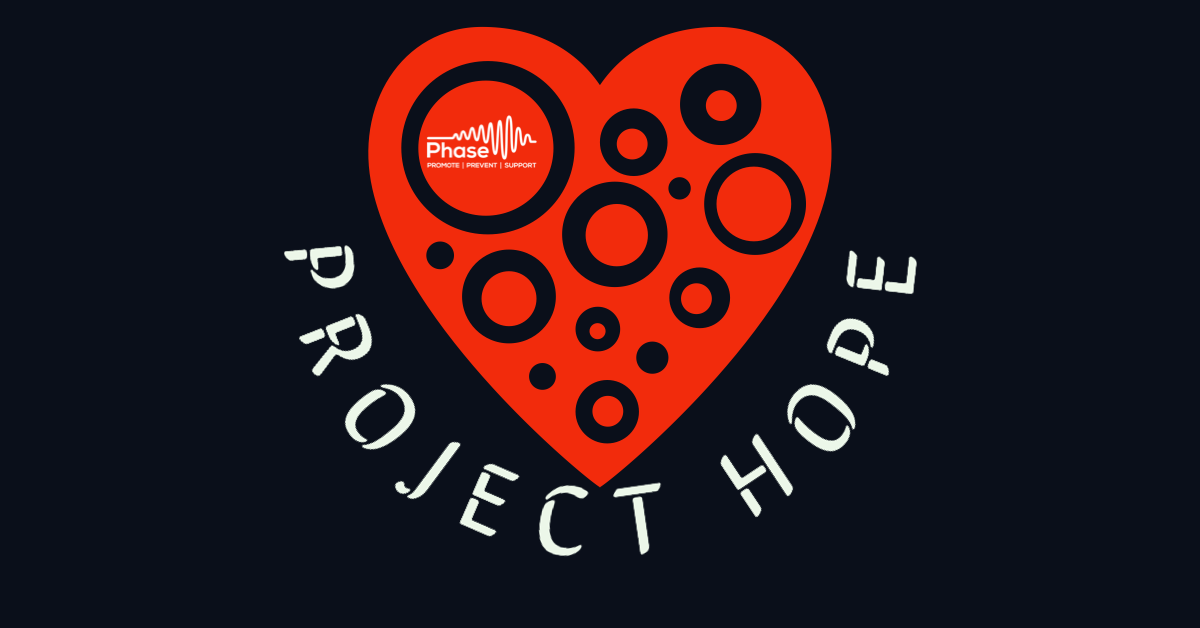 This December sees our matched giving campaign Project Hope happening again. Through the very generous support of our funders, we are able to see every donation to Project Hope in December doubled! That's right, every £1 donated gets doubled up to £5000 - so we can raise £10,000 in total!
What is Project Hope for?
Over the past few years we have slowly been growing our primary school focused work, year on year expanding the schools that are able to recevie our programmes, however we've reached our capacity and for it to grow we need to take some brave steps! This is what Project Hope will support this year. Phase are looking to expand our team so that we can deliver more high quality, early intervention programmes to primary school aged children. This growth is extremely important as many of the issues teenagers face start at about the age of 11, therefore, connecting, equipping and educating 9 and 10 year olds, giving them the tools and skills to navigate the pressure and challenges they will face in the coming years has to be our key priority.
Donate Now
Currently only a third of primary schools receive all our year 5 and 6 programmes, we want that to change. Phase wants to be able to deliver these and more to all children from the age of 9, not only that, but be able to grow and expand the programmes of work for them.
How to get involved
The easiest way to get involved is to make a donation, it is quick and easy using this link.
Other ways you can support
Speaking to your manager and suggesting Phase and Project Hope as the beneficiaries of any staff Christmas giving.
Encouraging your sports team, book club, dance class or any other group or society you belong to to consider supporting this campaign in December.
Choosing to donate to Project Hope instead of sending Christmas cards and letting your family and friends know what you're doing and why.
Anything you can do makes double the difference.
We would love to invite you to stand with us in Project Hope, to donate what you can, knowing that your gift gets doubled and that your gift gives hope to the next generation.