March Wellbeing Challenge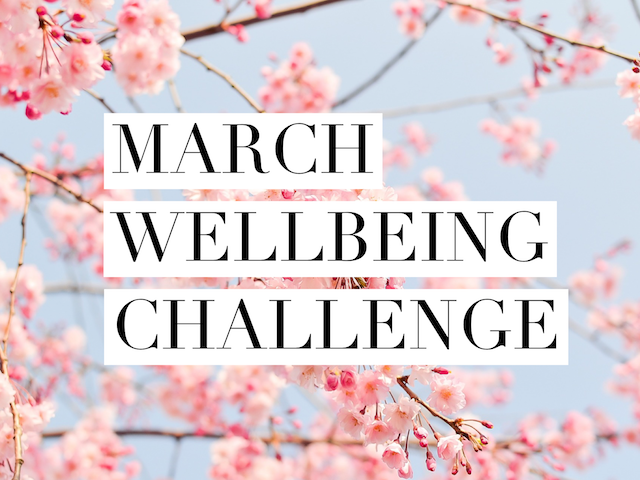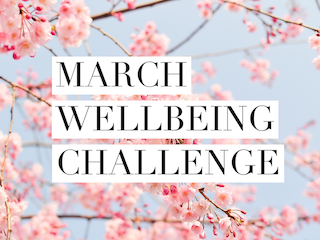 Welcome to March and a new wellbeing Challenge, this month our focus is on spiritual wellbeing.
If you're wondering what spiritual wellbeing is all about Kieran, our director will be explaining all about it on the blog on Friday, but for now it's all about the way we experience and bring meaning and purpose to life. It's about our connection with ourselves, others, art, music, literature, nature and or a power greater than ourselves. For us as Christians that means our connection with God.
As always we want our challenges to be a journey we take together so even though this is a Christian based challenge it can be adapted to suit you. You can do as little or as much as you like.
As last month was about learning new skills I used some of my skills to make an infographic of our challenge for the month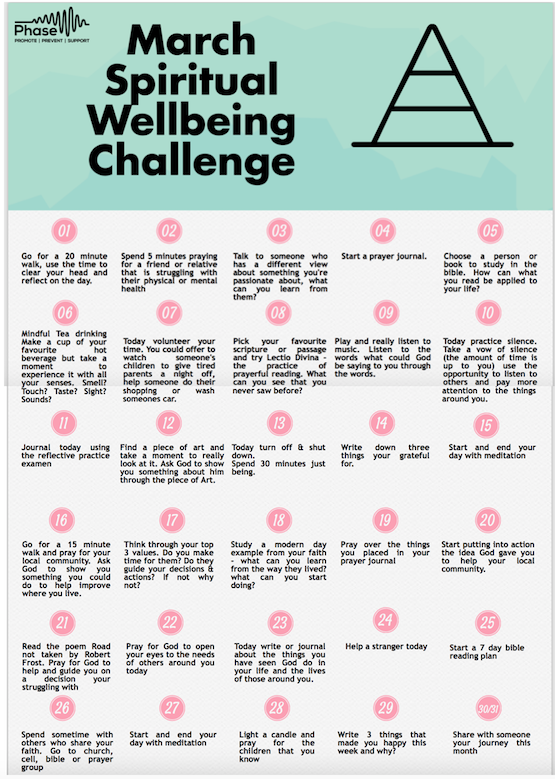 Here are some tools to help
Road not taken by Robert Frost
To help you to do lectio divina
Mediation – you can try using an app like headspace or look for a YouTube video to find what works well for you
If you need help finding a bible reading plan they can be found on Bible Gateway or on Youversion the bible app.
and finally something to give you an idea about how to do mindful tea drinking