Forum Leaders BBQ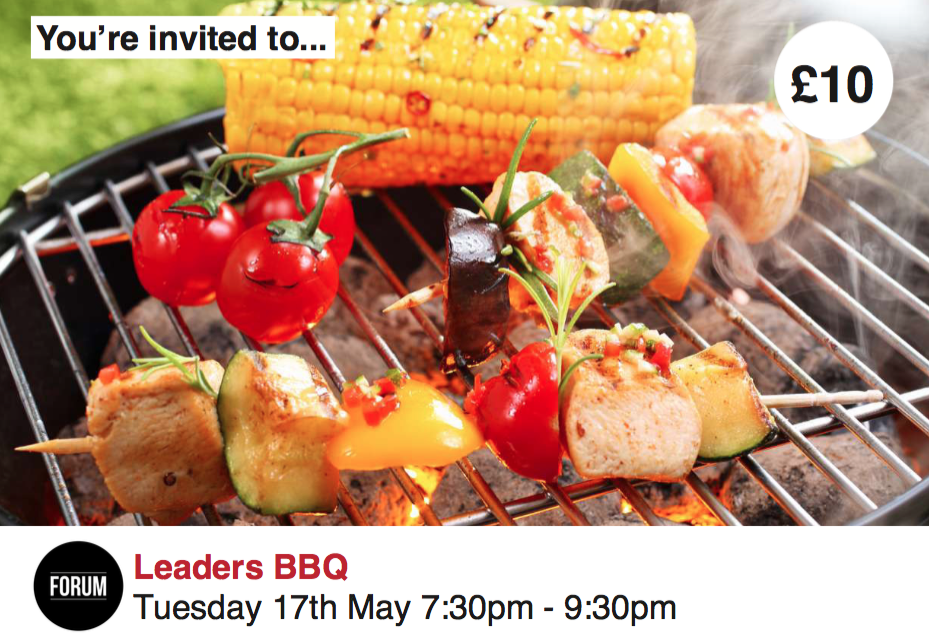 Forum leaders BBQ Tuesday 17th May 7:30pm - 9:30pm
The Forum is the collection of youth and children's workers from across the churches in Hitchin. We meet on a regular basis for fellowship, prayer and to plan joint activities to enrich the faith journey of children and young people in our town.
Why not join us for a fun evening, with good food, great company and a chance to find out more about the Forum and how it could support your ministry.
The evening costs £10 per person and this covers all food and soft drinks.
Venue: Pentlands, 63 London Road, Hitchin, Herts SG4 7NE
To book your place, fill out the form below and pay via the paypal button at the bottom of the page.
Bookings close 10th May
Any questions, please feel free to email the office