Holding Nothing Back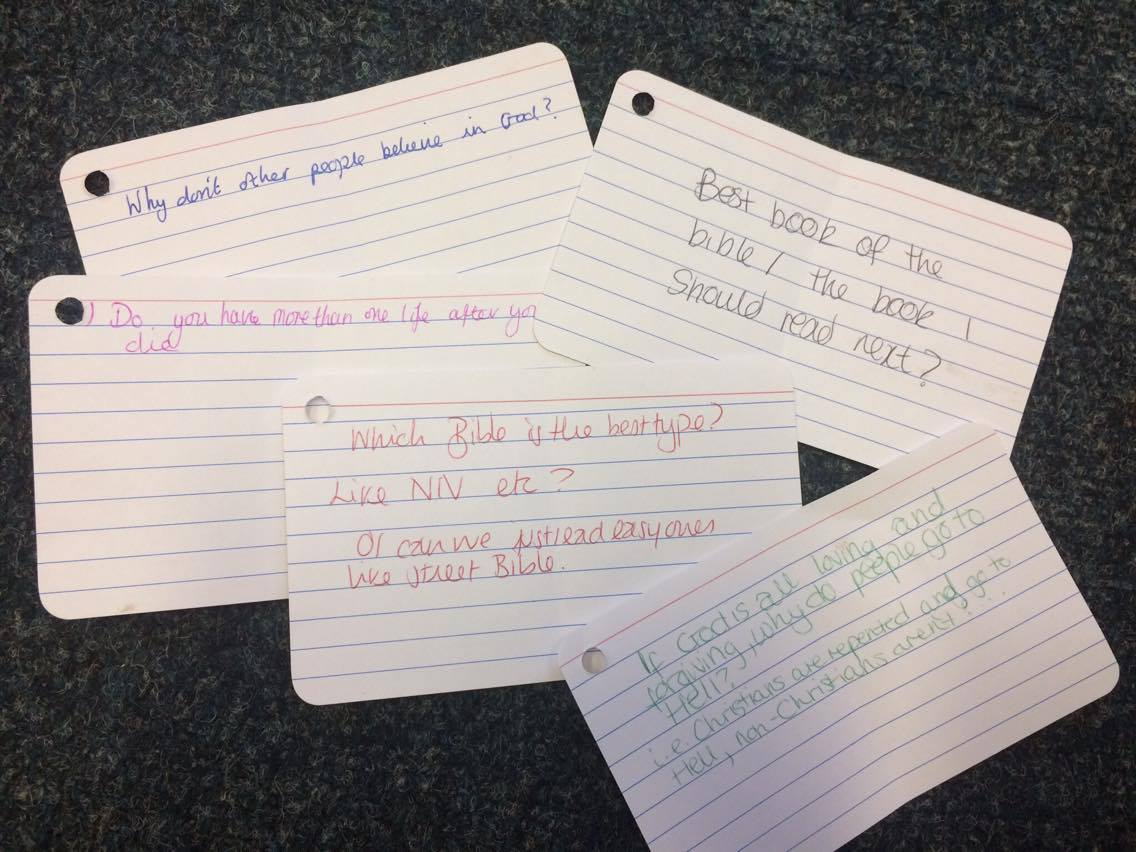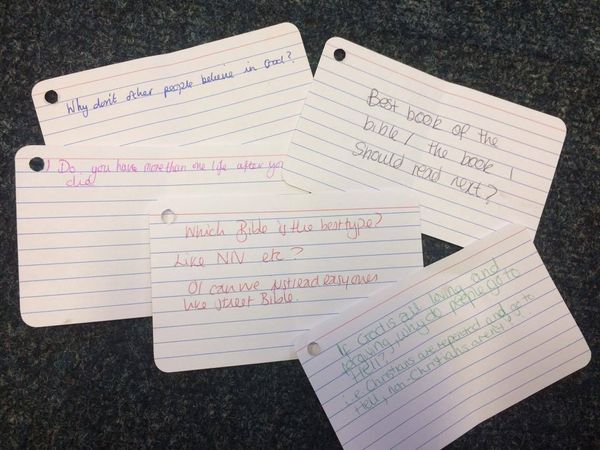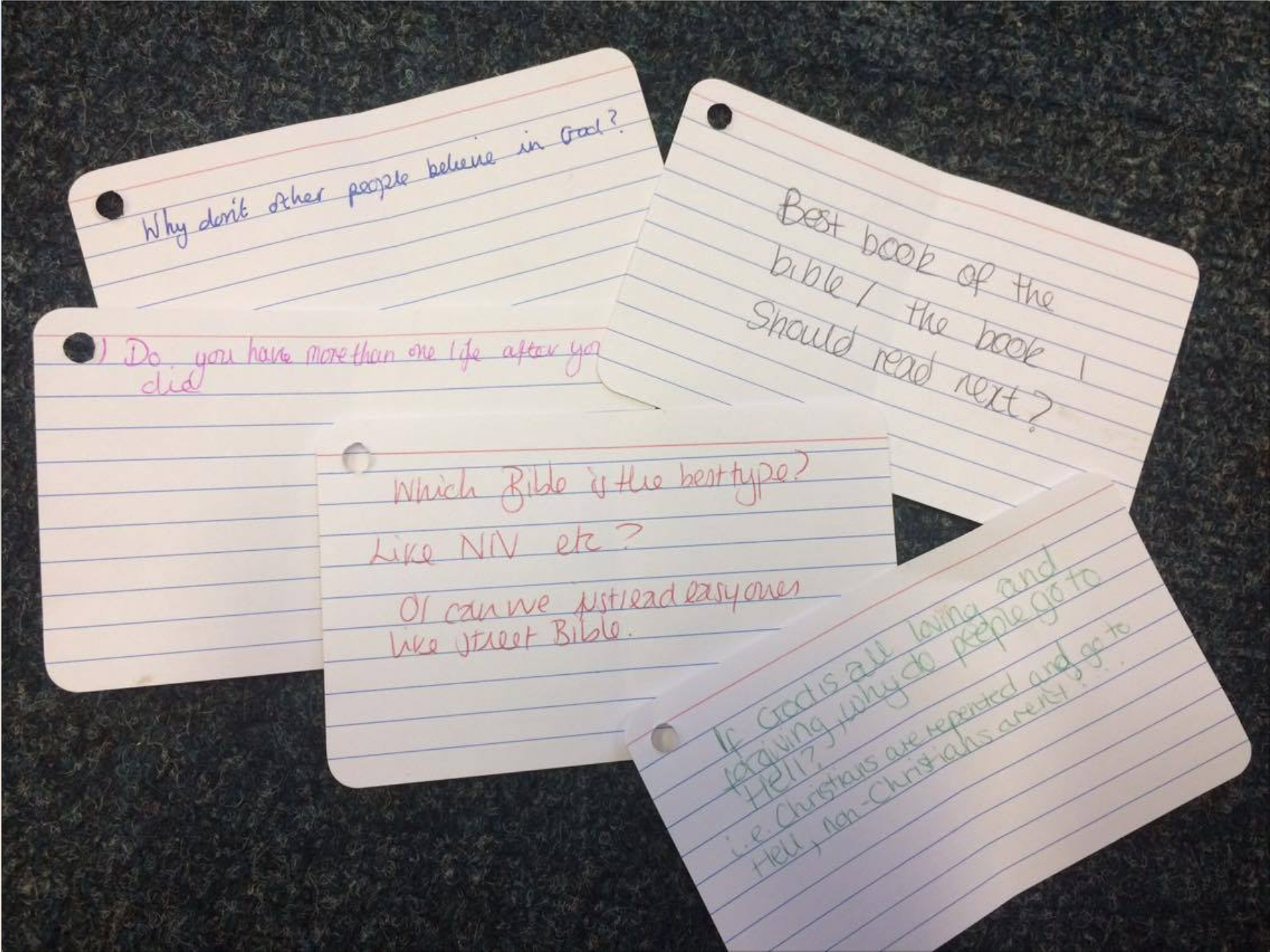 Do you ever have big questions? What are some of the questions that you've never quite managed to find answers to? Holding Nothing Back question and answer sessions are aimed at allowing the students in our groups to ask the big questions that are on their minds – the things that aren't being talked about elsewhere, the questions you don't quite have time to answer at the end of youth group.
Holding Nothing Back groups are running in Hitchin Girls School and the Priory School, and will be relaunching soon in Hitchin Boys School. They offer an opportunity for students of all faiths and none to eat lunch together, discuss topics relevant to them and explore how they relate to the Christian faith.
At the end of every half term, we offer students the opportunity to ask their group leaders the big questions they are wrestling with – students drop their questions in the box, anonymously, and we try to explore the answers as a group. We get the odd few jokes and challenges thrown in the box for fun (try saying Irish wristwatch several times, fast!) but the questions we have been asked are a testament to the students' hunger for answers.
We want to give our students the opportunity to dig deeper into some of the big topics that affect their lives such as anxiety, self-image and themes trending on the news and social media – so next term, we are launching Holding Nothing Back Xtra. These termly sessions will give us a chance to get all three groups together and spend some uninterrupted time really exploring the topics that matter to the group.
We have opportunities for friendship and celebration, too – we will have an old-school Christmas party at the end of this term and we're looking forward to playing all the old party games with a visit from Father Christmas!
We believe that these groups are invaluable to help young people who are connected to churches to apply their faith in school, and we are working on helping unchurched young people in schools to connect to churches and youth groups.
If you have teenagers in your churches or families who go to one of the senior schools, please encourage them to come along. If you are a student at one of the three schools, we would love to see you. We meet in the Girls School at lunch time on Tuesdays in the Learning Leaders room, and in the Priory at lunch time on Wednesdays in A14. We will be relaunching in January at the Boys School, so watch this space.
But for now we need your help to answer a couple of the students' questions from last half term – which version of the Bible do you prefer reading, and what book of the Bible is the best starting point for someone to start reading? Give your answers in the poll, and we'll let you know the results in an upcoming blog!