Continuing to Parent in Lockdown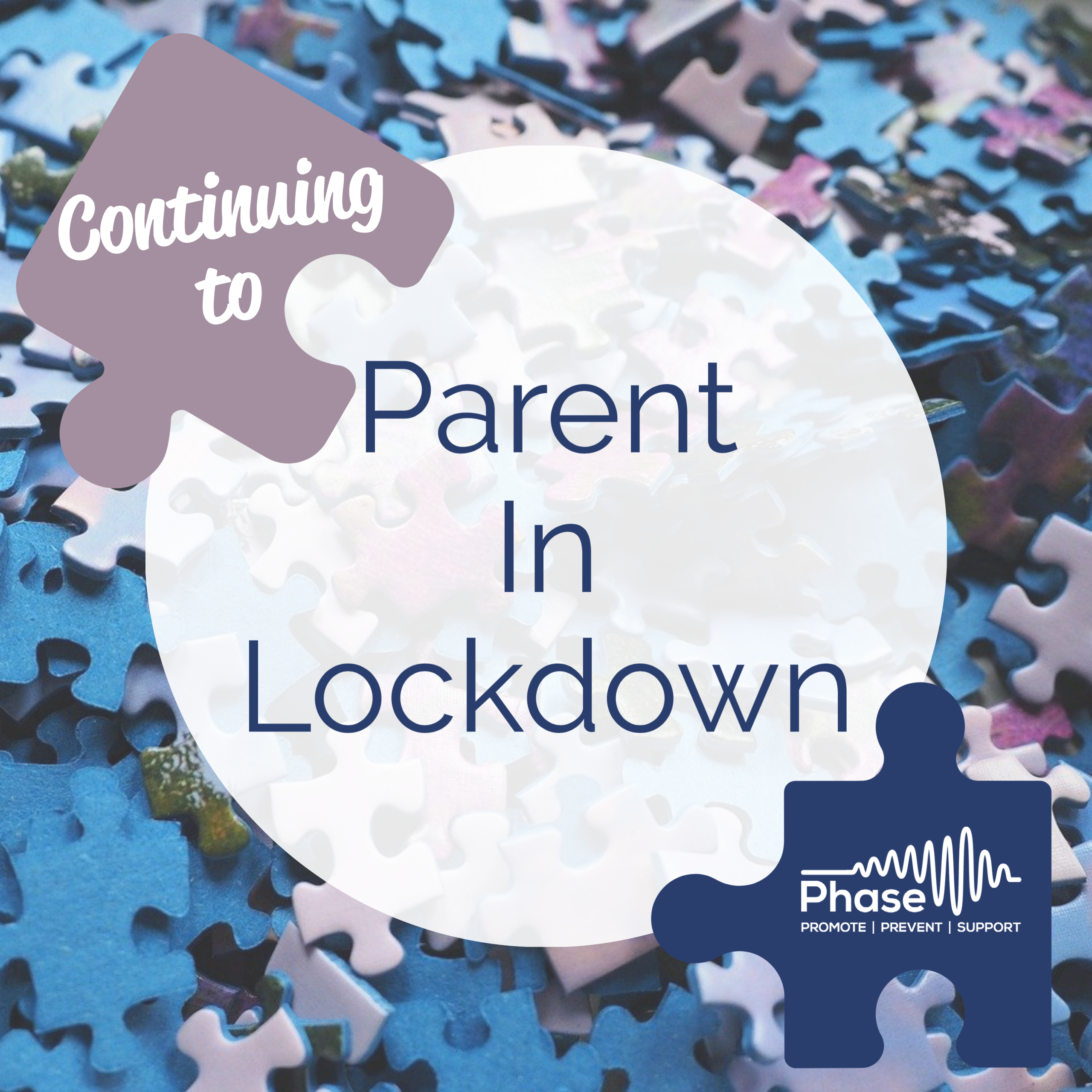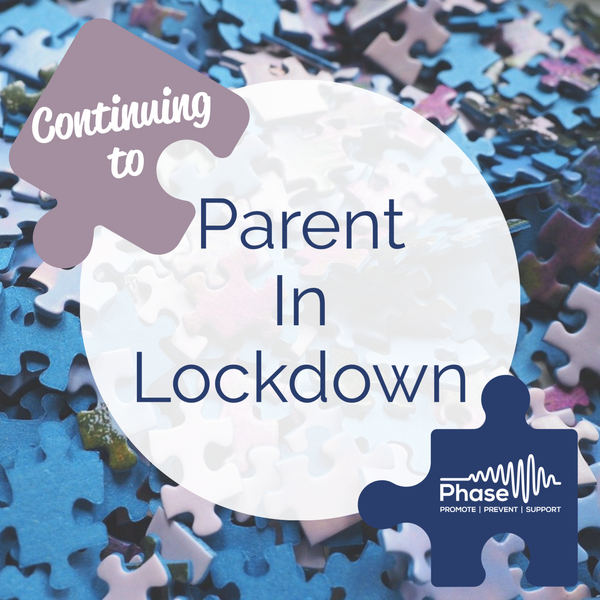 This article was featured this in Nub News
At Phase, we spend a lot of our time time helping young people to building resilience and good wellbeing, and particularly at the moment supporting them in all the ways that they have been affected by this pandemic. But we are also aware that for parents this has been an exhausting and incredibly demanding time. As a parent, so much time is spent focusing on your children and family's wellbeing, that often your own wellbeing becomes the last priority.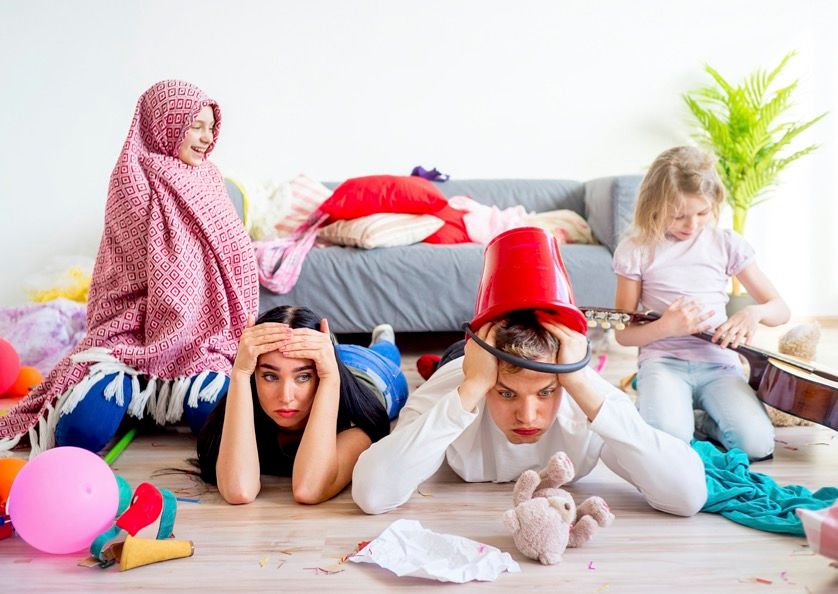 The majority of parents we asked rated change and uncertainty as the biggest challenge to their wellbeing. However, we also found that although 75% of parents rated their wellbeing a 4 or above out of 6, when given the opportunity to expand they were facing a number of practical and emotional challenges. This felt like a contradiction and we were interested in understanding why that might be.
We have just released a short podcast series: "Continuing to parent in lockdown" where we discussed some of these topics with three individuals, who are all parents of children at different ages, and who each have various experience or knowledge about mental health and wellbeing. We discuss with Kirsty, Nicholas and Donna the ways that lockdown has affected them and their families, and they share the ways they have managed the constant change and uncertainty, and the strategies they found useful.
The podcast also offers some explanations for the survey data and why parents rated their wellbeing so high when they are facing so many challenges. One possible explanation for this is simply that parents are so busy and preoccupied with how everyone else is doing, that they just don't have the time or capacity to check in with themselves. The danger is that this allows the stress and anxiety to build up without being aware, until suddenly hitting crisis point. Episode 2 includes a discussion about this, and simple ways that we can keep check of our wellbeing level, look after our wellbeing and recognise the early signs that something is wrong and we need to make a change.
In our conversation we also offer an alternative explanation – that because of the shared experience of lockdown, and our awareness of how challenging others around us have got it, we feel that we can't complain. Maybe our expectation of "good wellbeing" is lower than it was this time last year, and if we aren't in crisis point, we feel like we should be doing okay? It was interesting to hear different perspectives on this, and answers to the big question of whether we can reach beyond survival more, to a genuinely good level of wellbeing, and really thrive in this current situation we're in.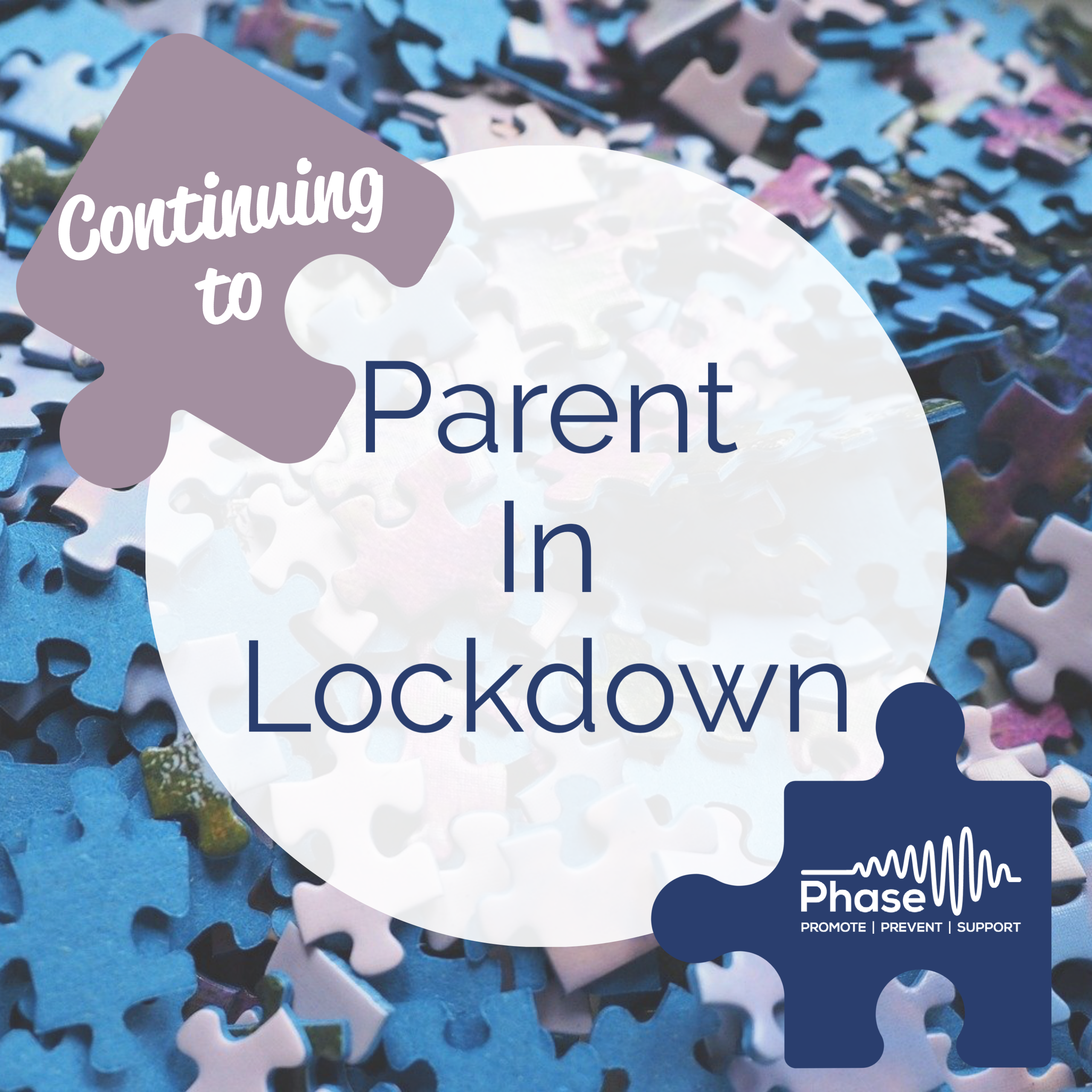 Check out our podcast: "Continuing to parent in lockdown", which is available now on Spotify, Apple Music and Amazon, for all these discussions and many other reflections and fantastic strategies for looking after our wellbeing as the pandemic continues.
Never miss a Phase blog post - subscribe here