Christmas giving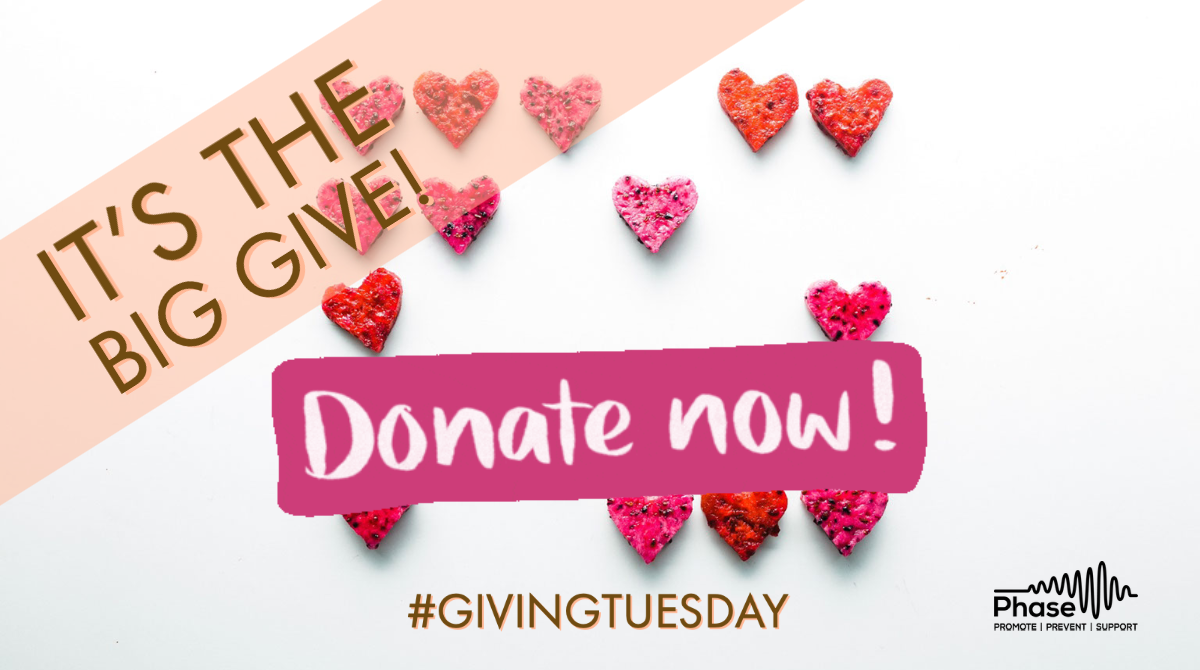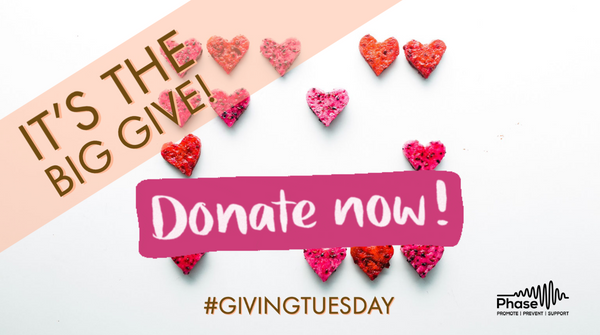 As we begin December, we have had Black Friday, Cyber Monday, but now we get to the most exciting day - Giving Tuesday!
As we approach Christmas and you and I prepare to give presents, I wanted to encourage you to think about other ways you could give this year that would mean we could make a difference to children and young people in Hitchin and beyond.
5 ways you can make a difference this Christmas

1. Nominate Phase for 12 days of Christmas
It takes just a few seconds to visit the Movement for Good page and nominate Phase to be one of 120 charities to receive £1000. You will need our full charity name - Phase Hitchin and our charity number 1154364. To really give Phase a great chance to win, vist the page every day starting 6th December. Why not ask your phone or smart speaker to remind you!

2. Our Big Give Campaign
I am super excited about this! We have had some wonderful people pledge to match fund this campaign up to £2000! That means if you donate £15, so do they! All the money raised will go to roll out our Grow project that is helping children aged 9 and 10 learn to cope with change, challenge and crisis. If you can donate, then please do as you will be making double the difference! Donate here

3. Gifts that make a difference
Now that I am a little bit older and have finally grown out of action man and lego (I still get my fix through my children!) then I can often be unsure of gifts that I would like for Christmas or my birthday, ever have this thought?!
Well now we have the perfect answer for you! Gifts That Make a Difference! Starting Monday 7th December, you will be able to purchase give a gift that changes a life! You can register your interest by emailing office@phase-hitchin.org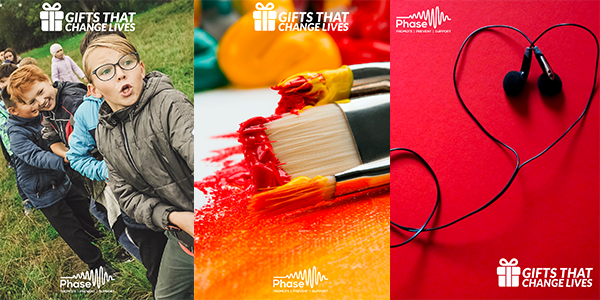 : https://phase-hitchin.org/join-the-cause
4. Amazon Wishlist
Like every charity and small business there are a lot of not particularly glamourous yet extremely important things that we need to purchase for our everyday activities. If you're getting some Christmas presents why not take a look at the Phase Wish List and something to your basket. This can have a huge impact on our work and you can see first hand what you have provided
5. Become a Phase Partner
Over the past 18 years what Phase has achieved would not have been possible without our loyal Phase Partners. What is a Phase Partner I hear you ask! Is it someone who commits to support our work on a regular basis. I cannot express how important this is to Phase, it enables us to plan with confidence, it means young people know that our support will be there through thick and thin and that we can continue to develop project that help young people to thrive. Just £5 a month would provide a Phase workshop to one young person. Would you consider becoming a Phase Partner, click here
These are just 5 simple ways to give a little and make a lot of difference.

Never miss a Phase blog post - subscribe here