Annual Celebration 2017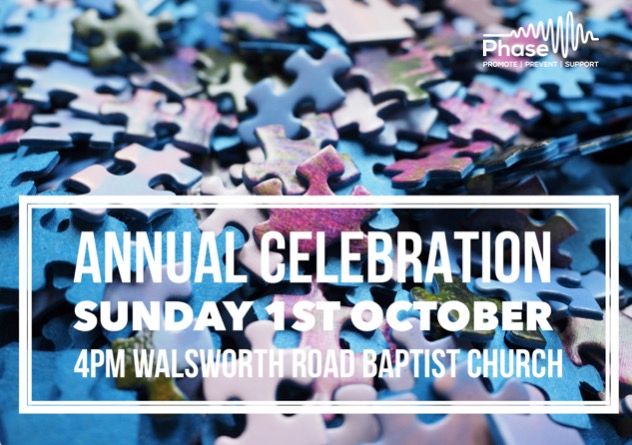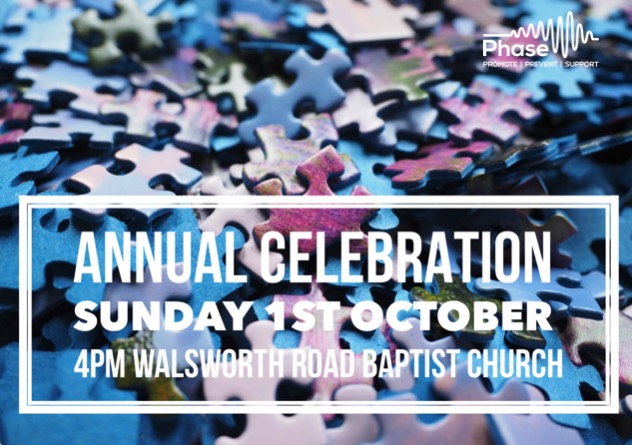 Can you believe it was nearly a year ago that we had our last celebration service? No, nor me!
Time flies when you're having fun!
On Sunday 1st October, 4pm at Walsworth Road Baptist Church you are warmly invited to join us for our Annual Celebration service (but with a twist).
It will be an hour of insight and experience, where you'll hear about the great work of Phase and have an opportunity to see first hand what we do in schools across Hitchin.
There will be some refreshments following the service and a chance for you to chat with the Phase staff team, volunteers and also some of the young people we work with.
There is limited parking available on site, nearest car park (Woodside) is just a few minutes walk